Welcome to our website.
Most people think Accountancy and then think Boring! and in truth bits of it are! We would be liars to say otherwise but this is part of our challenge.
That's why we are here to help. Underlying many of the services we provide is a labyrinth of regulation and legislation and that is the nature of our industry and indeed our society, so you need dedicated and skilled people to support you.
So our challenge is to provide a service that assists and enables you to focus on the business you are passionate about. See our philosophy statement which is where we are and about us to get a feel from where we are coming from.
Just so you know we are Chartered Accountants so everything is carefully managed in a professional manner.
We offer a free face to face initial consultation to establish your needs.
We hope you like our site……… and finally we are passionate about our work and are definitely not boring.
Have a great day.
P.S. If you want a laugh have a look online at Monty Python's Lion Tamer sketch!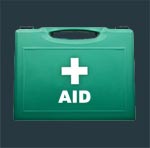 Charities and Not for Profit sector
We have specialist expertise in the Charities and Not for Profit sector . Guy can give you advice and guidance on the latest requirements. Click to read more.



Family business advice
Devon is renowned for its diverse family business from Farming families through to Leisure attractions.  Family businesses need careful planning for many reasons, not least to keep everyone working together in harmony. Click to read more



Business start up advice Plymouth
It's a great time to set up a business...  there are lots of schemes to give you support.  We can help you access the best support depending on your circumstances. For instance if you are between 18 and 24 there are grants to help you get going.  Click to read more